Indonesia Menjadi Country Market Focus pada London Book Fair 2019

Indonesia patut berbangga karena terpilih menjadi Country Market Focus pada London Book Fair 2019 sebagai. Tak hanya di bidang perbukuan, Komite Buku Nasional (KBN) berkolaborasi dengan Badan Ekonomi Kreatif (BEKRAF) dan Kemenristekdikti mempersiapkan diri, termasuk di bidang fashion, kuliner, boardgame, dan film.  Khusus subsektor film, salah satu dosen tetap Prodi Film, Dr. Ekky Imanjaya, ditunjuk oleh Panitia Indonesia Market Focus sebagai koordinator dan kuratornya.
Acara London Book Fair tahun ini akan digelar pada 12-15 Maret 2019, sedangkan acara subsektor film akan berkolaborasi dengan subsektor Komik, dan diberi tajuk A Weekend of Cult Comics and Fantasy Film from Indonesia. Acara yang dipersiapkan oleh Dr. Ekky Imanjaya Bersama Hikmat Darmawan (kurator Komik) dan Ben Murtagh (kordinator Inggris) ini akan digelar di  SOAS University of London, 16-17 March 2019.
Film yang akan diputar, antara lain adalah Jaka Sembung (1981), Tujuh Manusia Harimau (versi restorasi), dan Wiro Sableng (2018). Sedangkan diskusi dan lokakarya melibatkan pakar dan akademisi, antara lain Pete Tombs (pendiri Mondo Macabro DVD), Iain Robert Smith (dosen senior King's College London),  Bastian Meiresonne (sutradara Garuda Power: The Spirit Within).  Jadwal lengkap bisa diakses di  https://www.soas.ac.uk/cult-comics-and-fantasy-film-from-indonesia/. Dr. Ekky Imanjaya akan bertindak sebagai pembicara pada diskusi "Cult Texts: From Cult Comics to Cult Movies", dan moderator di ajang "Documenting Fantasy in Indonesia". Sedangkan pameran komik akan memajang komik bergenre silat, superhero, dan horor sejak 1939.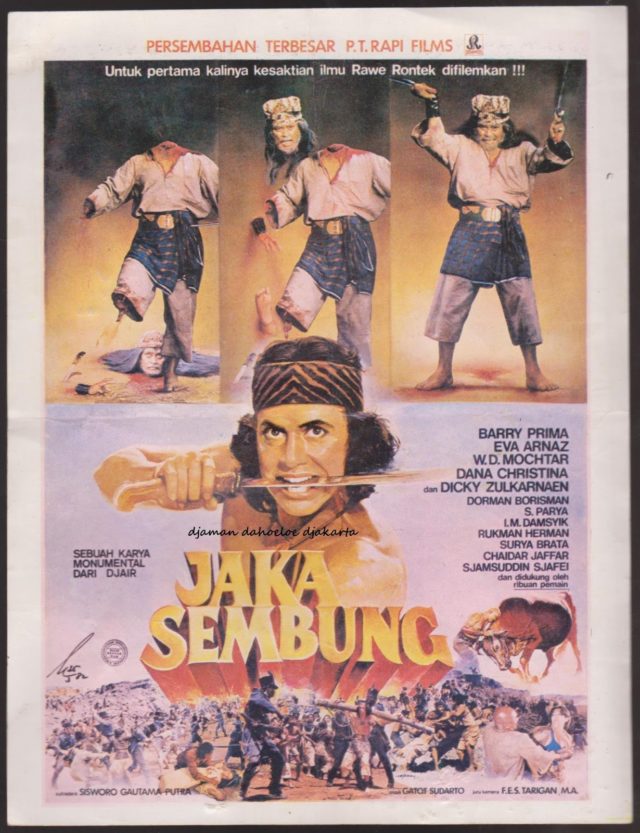 Selain acara di atas, Dosen Binus Film, Dr. Ekky Imajaya juga diundang menjadi pembicara pada diskusi "From Page to Screen and Beyond" Bersama  Andin Prayogo dan Alex Clark di  Spice Café (4B30), di ajang London Book Fair, Olympia London, KAmis  14 March 2019.