8 Students' Films at IFI Salemba: 13 Oct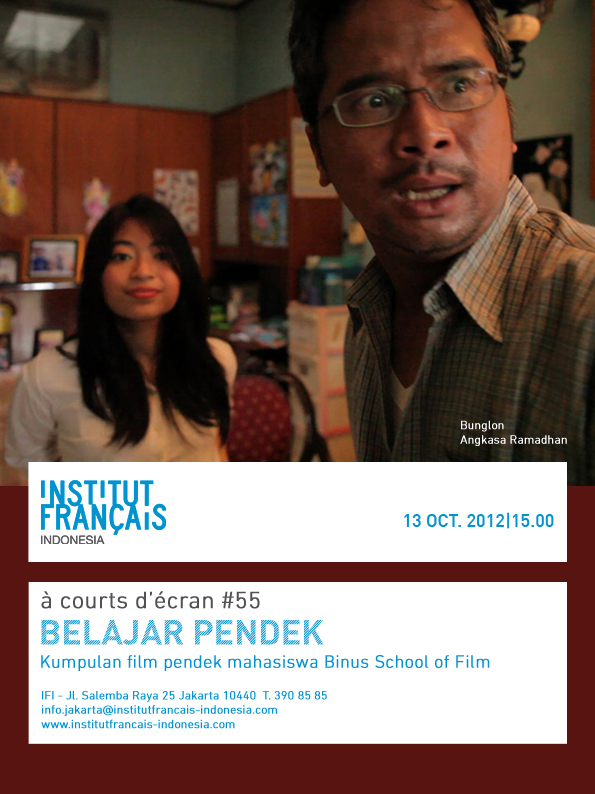 for English please scroll down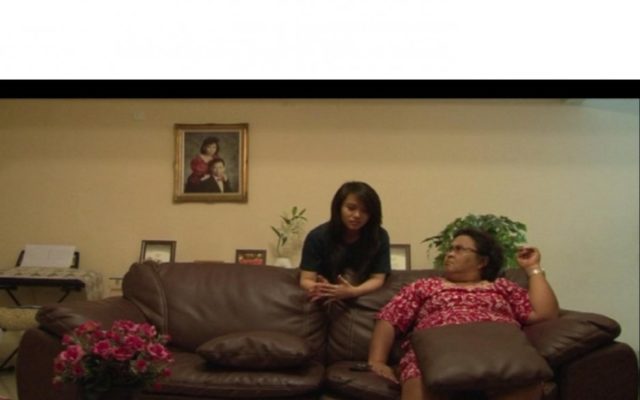 Kumpulan Film Pendek Mahasiswa Binus School of Film
8 film pendek karya mahasiswa Binus School of Film, Jakarta, akan menyapa à courts d'écran di bulan Oktober ini. Merupakan karya dari proses belajar,menunjukkan proses yang mereka dapatkan di ruang kelas. Sebagian besar bercerita mengenai persoalan anak muda, sesuatu yang dekat dengan mereka. Pemutaran akan dilanjutkan dengan diskusi pembuatan film.
Acara ini terbuka untuk umum dan gratis. Klasifikasi 15+
Jadwal
13 Oktober 2012 – 15.00
IFI Salemba
Jl Salemba Raya no 25
Jakarta
Anthology of short films by Binus Students
8 short films by Binus School Film students Jakarta wil be screened at l à courts d'écran program, in IFI Salemba. The program will show the development and improvement during their study at first and second year. Most of the topic of the films have close relation with the life of youngsters. The Discussion will be followed by discussion with the filmmakers.
The screening is free for public and for +15.
13 October 2012 – 15.00
IFI Salemba
Jl Salemba Raya no 25
Jakarta
The short films are: Yuki, Bunglon, PG, F*ck She was Great, Break, Kelly's Night Out, 4l@y: According to Alay, Pagi Sayang,  and Mama Anak Perempuanmu Bertato. for the synopsis for each film, click here