Appreciating Indonesian Films
By: Azalia P. Muchransyah
With the opening of new cinemas in new area and the Article 32 of Law No. 33 on 2009 on Film, which regulates the obligation of cinema businesses to showcase at least 60% Indonesian films of all exhibition hours for six consecutive months, on a nutshell, Indonesian film production seems to be having a promising future. Per 2015, filmindonesia.or.id has the data of total 171 cinemas from different chains, spread in 51 cities all across Indonesia (Chart 1). However, this promising data on the growing number of screens as vessels for Indonesian films is not followed by the number of audiences that actually come to see the films in the cinema.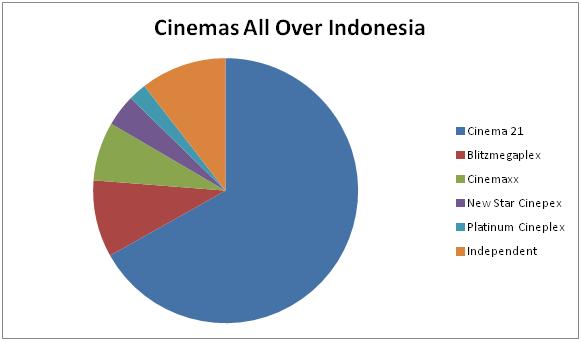 Chart 1. The Total of 171 Cinemas in 51 Cities All Across Indonesia
Data Source: http://filmindonesia.or.id
Take a look at Chart 2, where we can see that on 2007 until 2015, the trend of Indonesian films produces is actually increased, yet the total audiences seem to be going down, especially for the last four years. A possible reason for this is the raise of tickets price, from the average of IDR 34,257 in August 2012 to IDR 42,130 by December 2013 (19% increase) to IDR 43,604 in May 2014 [1]. However, some might also argue that the problem is not as simple as that; we also have to consider some other aspects such as the short length amount of time that Indonesian films has in the cinema, the spreading of easily-accessed pirated products, and how these films will end up being shown in commercial TV stations not long after its cinema release. But, are they really the real reasons behind the falling of Indonesian films audiences? Or is the core even deeper than that? Maybe, the sole reason is because we still have double standards in appreciating Indonesian films.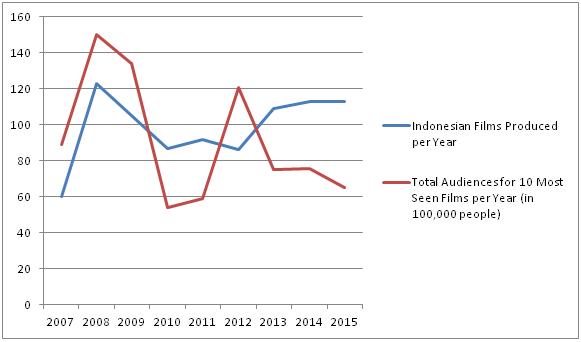 Chart 2. The Number of Indonesian Film Produced per Year vs. Total Audiences for 10 Most Seen Films per Year (in 100,000 people)
Data Source: http://filmindonesia.or.id
As a filmmaker and film academic, I try to watch as many films as possible, particularly Indonesian films. I must admit that sometimes when I heard about an Indonesian film I want to watch, the film has usually already been gone from the cinema. It is not unusual, then, for me to do a chasing game with the screening of Indonesian films in the cinemas. Sometimes, I even have to go to festivals or private screenings or even wait until the release of the original DVD to watch a certain Indonesian film. I also always try to promote Indonesian films to my peer so that they will be motivated to watch Indonesian films. However, whenever I do this, the same question will always be raised: "Is the film good?" Answering this is such a challenge for me, as I realize that I always have a double standard when trying to appreciating Indonesian films, compared to films made in countries with more established film industries such as the USA, France, India, or South Korea. Trying to sound as diplomatic as I can, I will always most certainly answer it with, "Well, as an Indonesian film, it's actually good…"
This double standard of Indonesian film appreciation can also be seen in how we choose winners in awards such as Festival Film Indonesia (FFI) or Apresiasi Film Indonesia (AFI). For example, for this year's winner for the best feature film, both has "SITI" (Eddie Cahyono, 2014), a film that since its premiere in Jogja-Netpac Asian Film Festival (JAFF) 2014, has been touring film festivals such as Singapore International Film Festival 2014, Rotterdam International Film Festival 2015, and won the Best Cinematography and Best Screenplay awards at Shanghai International Film Festival at the Asian New Talent Award categories. Most people were made wonder since this film has not even been released yet in the cinema. Another example is on the short-film category. FFI has "The Fox Exploits the Tiger's Might" (Lucky Kuswandi, 2015) that was screened in Cannes Film Festival 2015 while AFI has "Lemantun" (Wregas Bhanuteja, 2014), the winner of XXI Short-Film Competition 2015.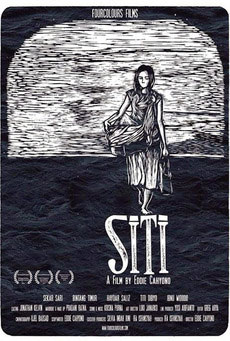 Picture 1. SITI (Eddie Cahyono, 2014) Film Poster
Courtesy of Fourcolor Films
If we look at the history of Piala Citra, the award given at the FFI since 1955, the category was named "Best Cinema Film" award. As for the non-theater films, namely films distributed through TV networks, they had Piala Vidia. However, this year, the FFI committee decided to eliminate the Piala Vidia and have four categories for non-cinema awards instead, namely the TV Film, Animation, Short, and Documentary. With this in mind, two non-cinema films still made it into several categories: "SITI" and "A Copy of My Mind" (Joko Anwar, 2015), which was premiered at the Toronto International Film Festival 2015. The committee of FFI said that their reasoning behind this decision is to give more opportunities to appreciate non-cinema films. That would be a wonderful development for Indonesian films, as long as the real reason is not that because they have already been appreciated in other festivals.
As I mentioned in the beginning, it seems like Indonesian film production seems to be having a promising future. Of course, there are still a lot of room for improvements, such as better regulations on Intellectual Property rights, the minimum length of screening time for Indonesian films, and even clearer judging criteria for awards which appreciate Indonesian films. However, as an audience, I think we also need to stop applying double standards in appreciating our local films. As we want our films to have better qualities, I think we need to set a higher and more objective standard and push ourselves to reach those standards. It is such a great achievements that many of our films have been screened and won awards in many international festivals around the world, but we also need to face the main problem of how to get back our local audiences so that Indonesian films can again triumphed in their own homeland.
Jakarta, 10 December 2015
NOTES:
[1] This increase is for the 21 Group. Blitzmegaplex Group network has the increased average price of IDR 26,429 In August 2012 to IDR 29,762 in December 2013 (11% increase) to IDR 29,643 in May 2014. Source: Deden Ramadani, "Jumlah Bioskop dan Film Bertambah, Jumlah Penonton Turun" (URL link: http://filmindonesia.or.id/article/jumlah-bioskop-dan-film-bertambah-jumlah-penonton-turun#.VmlHVlOO6So, accessed on 10 December 2015).