LOS ANGELES INDONESIAN FILM FESTIVAL 2016: OPEN SUBMISSION FOR FEATURE AND SHORT FILMS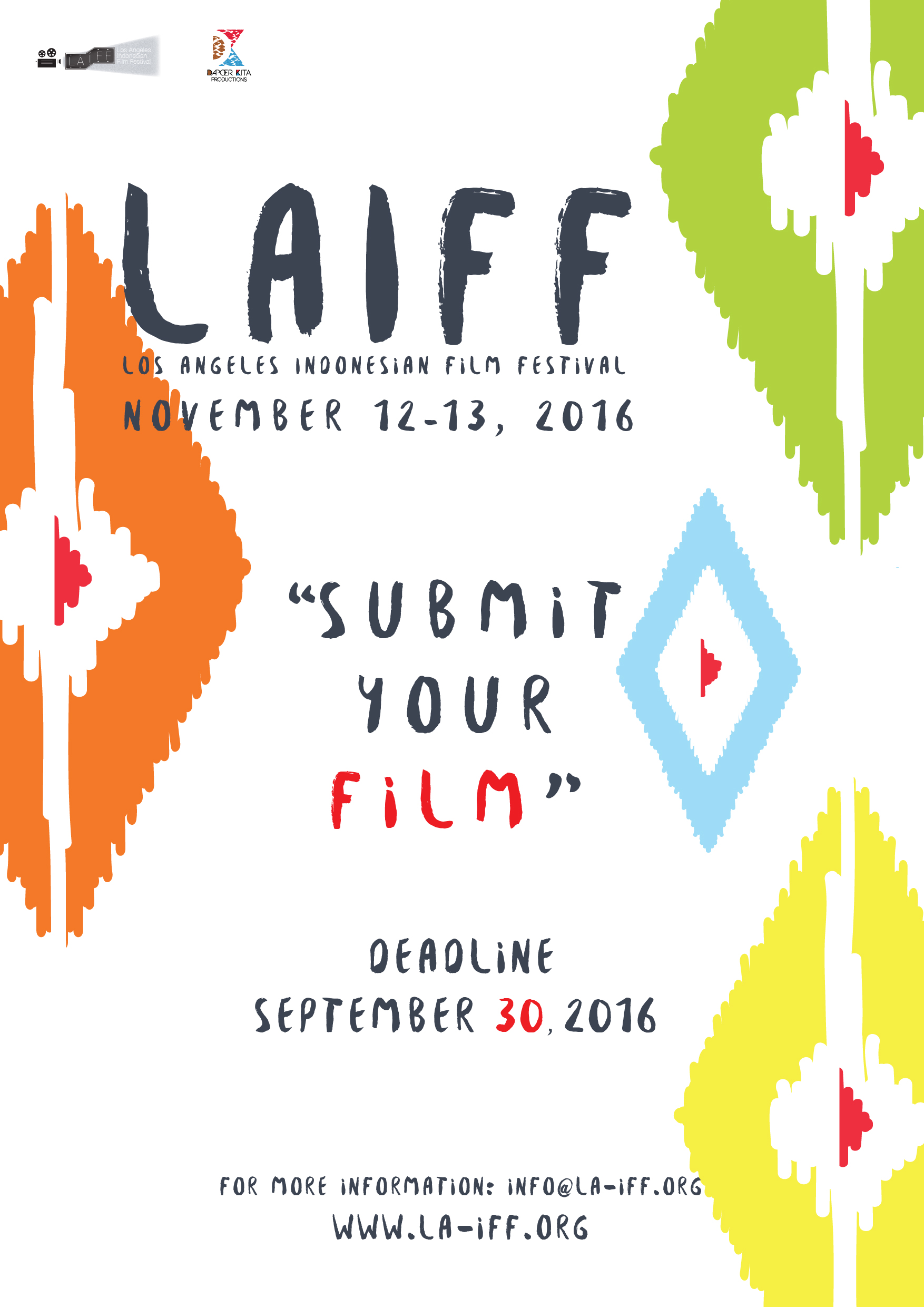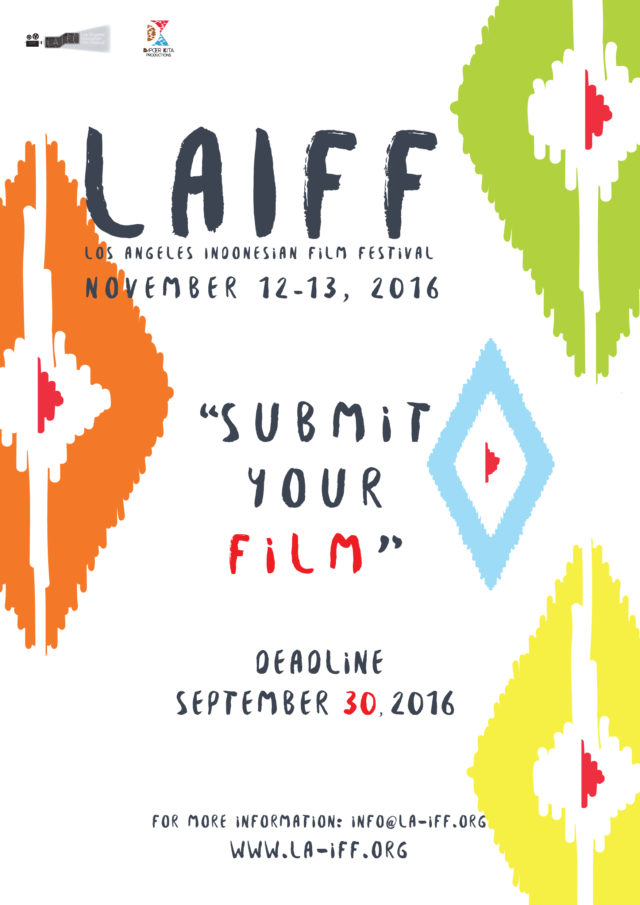 Los Angeles Indonesian Film Festival 2016 is held to showcase Indonesia's growing film industry and also serves as a place to invite Hollywood filmmakers to witness the country's rich culture and diverse locations for their film projects. The film festival promotes Indonesian movies in Los Angeles – the capital of entertainment and film industry. It also serves as a communication hub between Indonesian, American, and foreign filmmakers.
The film festival showcases the vast potential and resources of our country, which lies in its people, nature, and rich cultures. The Workshop plays an important role in the festival, as it's an opportunity for filmmakers to meet and question Indonesian filmmakers and government officials for discussions on general and specific topics with regards to filming in Indonesia.
The film submission forms for both Feature Film and Short Film are up and looking forward to receiving all of your movies!
1 BETWEEN AUGUST 17 – SEPTEMBER 30, 2016
Email your submission to SUBMISSION@LA-IFF.ORG with the subject title format:
(original title of the film), (duration in minutes), (year of completion), (director/producer name), (cellphone)
For example:
BUKU HARIAN, 7 MINUTES, 2015, Roland Wiryawan, 081291136090
In the body of the email, give us the link to your short film, either private or public youtube link, private or
public vimeo link, dropbox link, or google drive link. Short films NEED TO HAVE ENGLISH SUBTITLES
In the attachment, please give us the submission form that filled out with the information about your films
2 BETWEEN SEPTEMBER 30 – OCTOBER 15, 2016
We will contact the finalists of the selected short film to collect their submission checklist materials:
– 3 Film stills (digital image only)
– Original file (highest quality) WITH ENGLISH SUBTITLES if the original language is not in English.
We will also ask additional material such as press kit or trailer if available.
For more details about the procedure of the submission checklist materials, we will let you know via email
if your film gets selected into our final round.
3 FINAL DECISION AND ANNOUNCEMENT: OCTOBER 16, 2016
Deadline September 30, 2016
For more information: www.la-iff.org