(not) everybody can make (good) films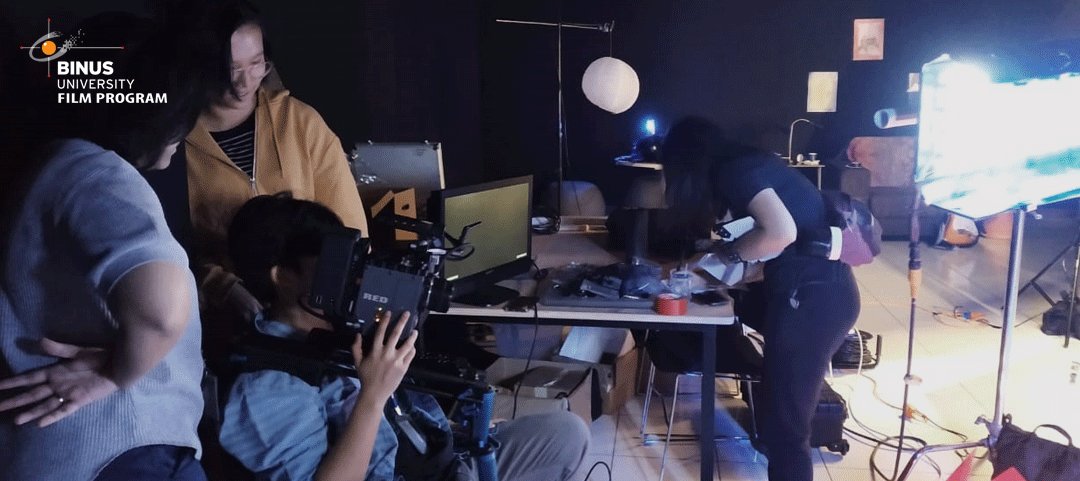 ABOUT THE PROGRAM
A film is an art form, the film is one of the most important media industries, and a film is a form of human communication. Filmmaking is modern storytelling. The film program at BINUS INTERNATIONAL believes that studying filmmaking is not only about developing technical skills and creativity but also of gaining and applying knowledge of aesthetics, social science, humanities and also the film business itself.
We still believe in workshop-bound learning, where filmmakers must develop their skills and knowledge by constantly experiencing different stages in the filmmaking process and different positions in film production lines. Our students must make films each semester, as we believe that portfolios are crucial for their professional works. The program starts to expose the industry to our students from the first semester and expose the students to the industry towards the end of the program.
However, nobody can make good films without
1. social skills
2. insight
3. sensibility, and
4. analytical thinking
It is a challenge for us to teach these qualities to high school graduates, but the system and the curriculum are designed to fulfill them to the passionate ones. Those who -above anything- really want to be film director, producer, scriptwriter, film critics, or to do other jobs in the film industry.